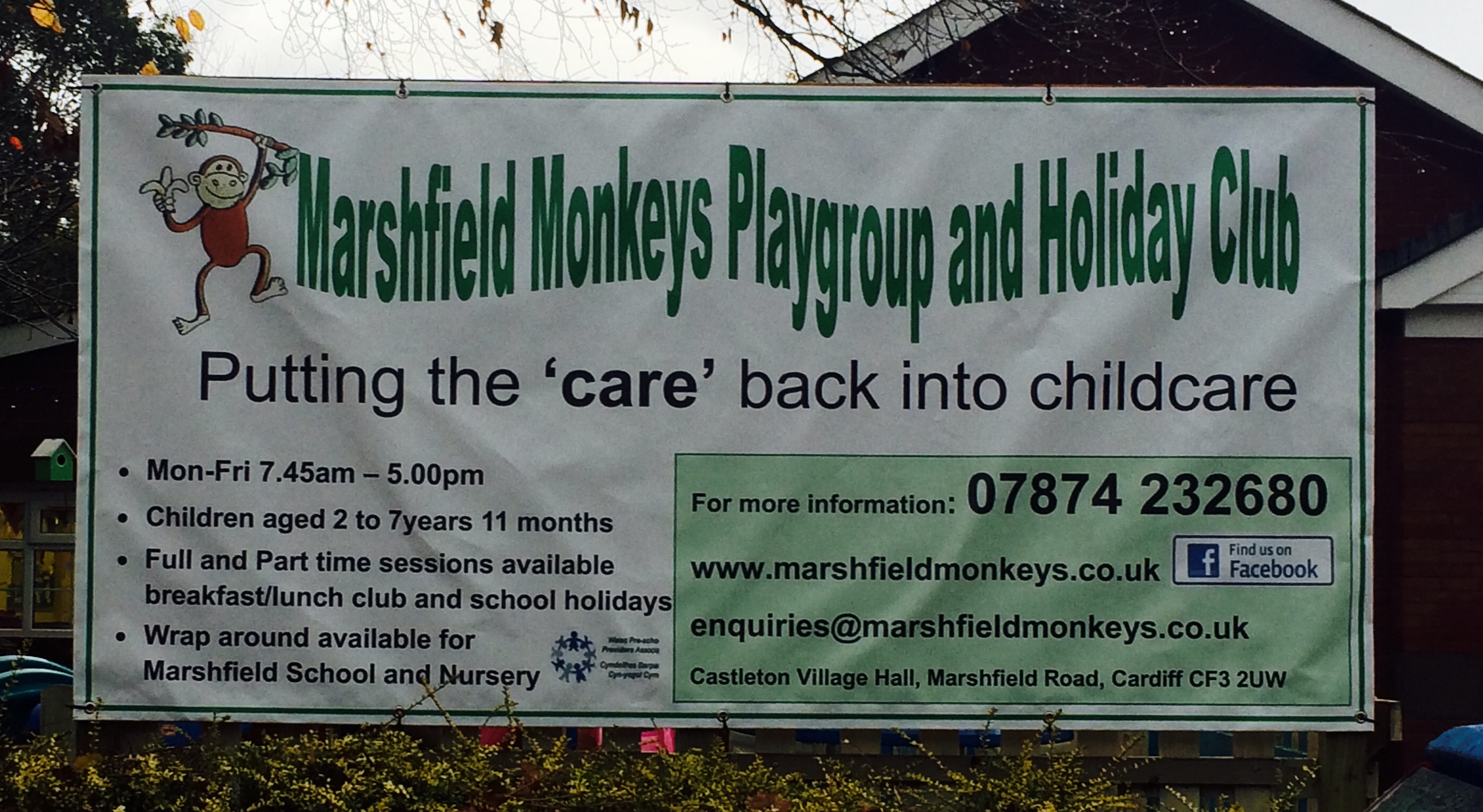 MONDAY 9TH JULY 2018 Marshfield Monkeys Open Day 11.00 – 17.00
Parents, carers and children are very welcome to come and visit our nursery and meet our amazing staff at our Open Day. Please phone 07874 232680 or email enquiries@marshfieldmonkeys.co.uk to book a visit.
If you missed our Open day, please feel free to contact us to book a visit, our visiting times are 10.30am or 1.30pm.
Marshfield Monkeys offers excellent affordable childcare for children aged 2 years to 7 years 11 months. Monday to Friday 7.45am to 5.30pm 45 weeks of the year (Term time contracts also available).
Morning/Afternoon sessions from £11.00, Full day from £25.00.