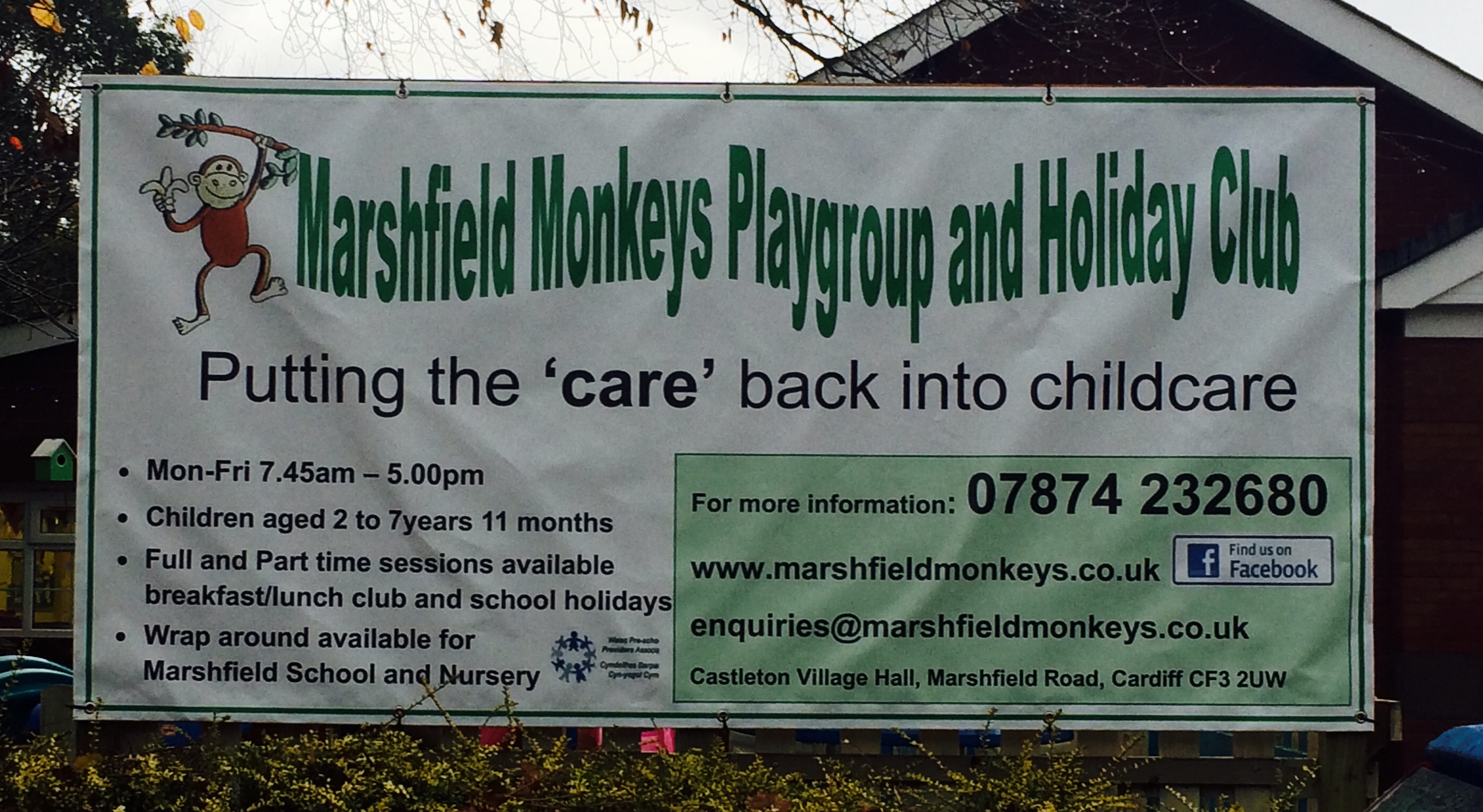 August 28, 2014
MONDAY 9TH JULY 2018 Marshfield Monkeys Open Day 11.00 - 17.00 Parents, carers and children are very welcome to come and...
Read More
Welcome to Marshfield Monkeys Day Nursery, Wrap Around and Holiday Club
We are members of Wales Preschool Providers Association and registered with Care Inspectorate Wales. Please click HERE for our latest inspection report. Marshfield Monkeys is registered to participate in The Childcare Offer for Wales funding.
GENERAL INFORMATION
At Marshfield Monkeys we offer part and full time provision for up to 26 children aged 2 to 7 years 11months for 45 weeks of the year. We are open all the half term holidays and the first 3 weeks of the summer holidays.
Opening Hours : Monday – Friday 7.45am to 5.30pm
Pick Up/Walk Over to Castleton Playgroup and Marshfield Nursery.
Additional £1 per session for children under 3yrs due to the adult/child ratio.
Fees are due at the beginning of the month.
Number of Children per session: 26
Age: 2 to 7 years 11 months.
Adult Child Ratio: 1:8 children 3-7years 11months        1:4 children 2-3years
Language Spoken: English and everyday Welsh
Contact Number: 07874 232680.
Castleton & District Village Hall, Marshfield Road, Cardiff, CF3 2UW.
Email: enquiries@marshfieldmonkeys.co.uk